8 High-Yield Monthly Dividend Stock to Buy Now
We'll look at eight of the best high-yield monthly dividend stock you can buy right now. Monthly dividend stocks provide investors with an opportunity to generate recurring passive income. This is higher when many regular bills are due. An investor can use the dividend income to cover expenses because of this. Monthly dividend stocks are great for retirees and other investors.
Whose portfolio is their main source of income with monthly dividend payments? Here's a closer look at the top monthly high-yielding dividend stocks for 2023. This combination makes these stocks great for earning passive income in early 2022. About 50 stocks pay monthly dividends. However, not all of them are worth considering as an investor.
Many don't offer above-average dividend yields; on the other hand, they seem more likely to cut their dividends if market conditions turn bad, which significantly narrows the options. Let's take a look at each of these top monthly dividend stocks. A closer look at each offers a much higher dividend yield than the average stock in the S&P 500.
top monthly dividend stocks
EPR Properties ticker EPR is a real estate investment trust or REIT. Its main business is owning entertainment properties like movie theater locations where you can play ski resorts and casinos. It ensures that these properties are safe by signing triple net leases with the people who run the locations. This means that the tenants are responsible for the insurance maintenance and taxes of the building. The Covid-19 pandemic has had a significant impact on experiential real estate. Many of these locations had to close temporarily or operate with reduced numbers of people. Which made it difficult for them to pay the rent in 2020. EPR Properties had to stop paying its monthly dividend.
But now that vaccines are widely available more people feel they can go out and have fun again. Because EPR tenants have held onto their rents that allowed Reit to resume its monthly dividend in July 2021. Even though ARP properties already have good yields. But the company can make it better.
It grows and adds to its portfolio that it went into 2022 with plenty of cash on hand and a strong balance sheet giving it money to buy more entertainment-focused real estate. Online streaming is causing problems for movie theaters. So EPR wants to buy more attractions that people can only visit. when they leave their homes which could improve the long-term sustainability of its dividends.
monthly dividend stocks to hold forever
Agree Realty Ticker ADC is another REIT, These companies often make for good monthly dividend stocks because they generate recurring rental income. Drug stores are less vulnerable to disruption from e-commerce or a recession. This strategy enables Realty to generate stable rental income to support its dividend in January 2021. Agree Realty switched from paying dividends every three months to paying them every month. It has an excellent dividend track record.
Overall, this read has grown its dividend at a compound annual rate of 5.5 percent over the past decade, which should continue to trend upward. As the company continues to expand its portfolio in 2021. The retail REIT bought properties for a record $1.4 billion, which increased its rental income and ability to pay dividends. Agree Realty has a strong balance sheet that plans to buy back $1.1 billion to $1.3 billion worth of properties in 2022 and 2023 to help finance its continued expansion while continuing to drive dividend growth.
Gladstone dividend stocks
Gladstone Commercial Corporation ticker g-o-o-d Gladstone Commercial is a diversified reit. This is the U.S. The company is focused on owning net leased office and industrial properties, which together make up 48% of its portfolio. It also owns some retail and medical office buildings. Because of this strategy offer high investment returns. Gladstone has a very stable source of income which has allowed it to keep paying a dividend.
The REIT has consistently paid over 200 monthly dividends at or above the previous month's level. It offers a high yield with modest growth. Over the years Gladstone Commercial has added more and more office and industrial buildings to its portfolio. It goes into 2022 with enough money and good finances to pay its monthly dividend and grow its portfolio.
LTC Properties stocks
LTC Properties Ticker LTC is a health care REIT. It invests money mostly in senior housing and skilled nursing properties backed by triple net leases mortgage loans and other investment structures that bring in cash. This strategy provides REITs with a relatively stable income to support. Its monthly dividend hit the senior housing sector as the pandemic hit. Many tenants in affected LTC properties struggled to pay rent.
Which prompted some to file for bankruptcy. The REIT, however, used its financial strength to weather the storm and offset some of the lost income with fresh investments. It is on course to maintain its monthly dividend as the pandemic abates. The market has to be better. So should LTC Properties' rental income add to its recent investments in 2023 it reads that the high-yielding monthly dividend looks sustainable?
Pembina Pipelines dividends stocks
Pembina Pipelines ticker PBA Pembina Pipelines is a Canadian energy infrastructure company. It operates pipelines, processing plants, storage terminals, and export facilities that the company rents. Selling its assets to other energy companies under long-term contracts with fixed rates.
These agreements have enabled Pembina to generate a steady cash flow. Pembina has a good history of paying dividends. Because it steadily increases the amount to be paid over time. It should be able to grow its dividend. It caters to more projects to expand. Its energy infrastructure Femina has a huge backlog of projects that have already been secured. It also has several other projects in the works that will fuel future dividend growth in addition to continuing to support the movement away from fossil fuels. Pembina is investing in low-carbon projects.
It is working with another Canadian energy infrastructure company on a carbon dioxide transportation and sequestration system to go with its wind power assets. It is also exploring opportunities in hydrogen. These steps towards cleaner alternatives can help the company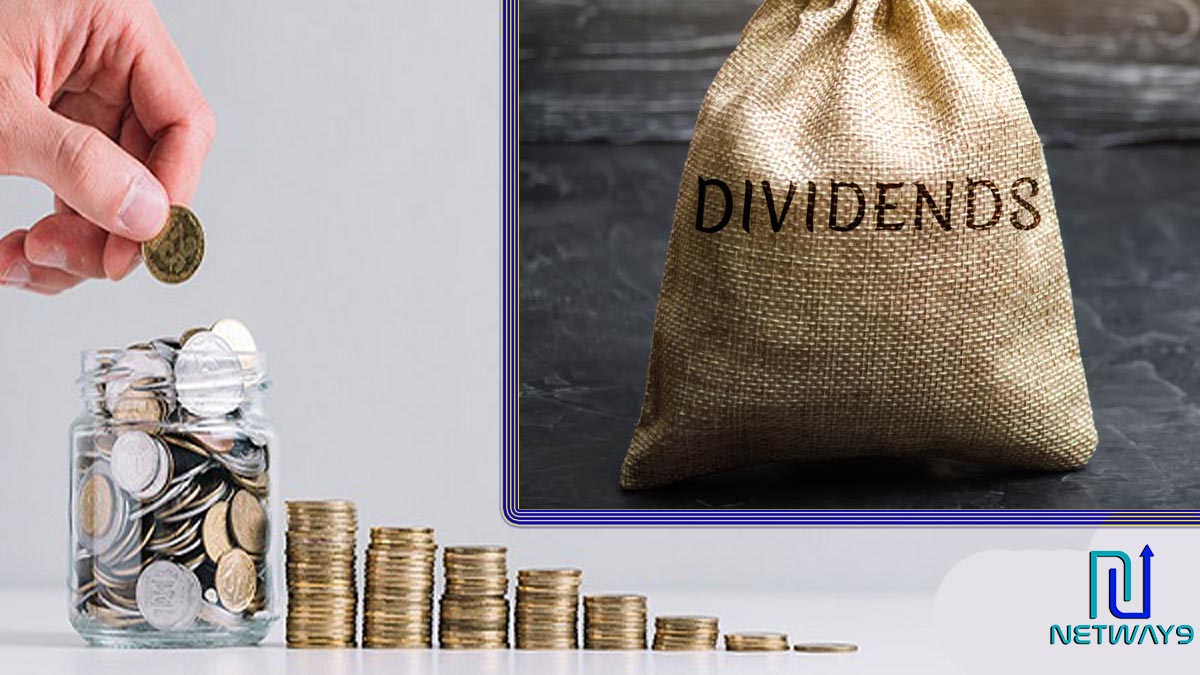 Realty Income stocks
Realty Income Corporation ticker OH has paid more than 600 consecutive monthly dividends through early 2022. as well as since its initial public offering in 1994. Realty Income has grown its dividend more than 100 times at an average rate of 4.5 percent per year, which makes this REIT a plus. A dividend increase over 25 years qualifies it as a dividend.
Elite Realty Income should continue to provide investors with a steady stream of monthly income that grows over time. In addition, it bought assets worth about $6 billion in smaller deals. This acquisition spree will boost its cash flow. In 2022 the cash flow per share has increased to more than 9.
The company estimates the global market opportunity for single-tenant net lease real estate at Target is $12 trillion. It has a strong balance sheet even after buying assets last year. This means it can keep buying more as Realty Income should be able to expand its portfolio in 2023 to support continued dividend growth.
SL Green monthly dividend stock
SL Green ticker SLG is another read and the largest office landlord in New York City, while the city's office sector has faced some pandemic-related challenges. SL Green has held up relatively well, due in large part to its focus on owning some of the highest-quality office space. Property in the city is good for this wreath as the office market in the city is improving and tenants are making more efforts to find good space for their employees. This office hired more than its target in 2021.
It plans to rent out even more in 2023. Demand shows that companies expect to return to their Big Apple offices in the future. Meanwhile, office buildings remain in high demand by institutional investors such as pension funds.
They generate the estimated income that has allowed. SL Green sold select properties at attractive prices to use that cash to repurchase and acquire new developments for the stock fund to pay down debt.
As the market is getting better and new projects are paying off. It is going to get dividend. SL Green should be able to grow its dividend in the future.
Stag Industria stocks
Stag Industrial ticker SDAG is another REIT with monthly dividends. It focuses on owning industrial real estates such as warehouses and light industrial facilities. These assets are in high demand for fixing problems in the supply chain. The pandemic has increased the adoption of e-commerce and the U.S. led to more manufacturing.
This has kept occupancy rates high and driven up rental rates. Which has helped Stag to consistently get more money from Rent Stag.
Has been able to boost its dividend over the years. A big growth driver has been the REIT's ability to continually expand its portfolio stack. Having grown its portfolio from more than 400 properties to more than 500 buildings since its IPO a decade ago, this industrial read expects to continue steady expansion. It aims to purchase assets worth $1 billion to $1.2 billion every year. When you add to this the rising rents from your existing properties. So its monthly dividend should be able to increase. That concludes our list of the best eight high-yielding monthly dividend stock to buy now because it's always essential to do your due diligence before committing your hard-earned money to buy a stock or invest in the market.